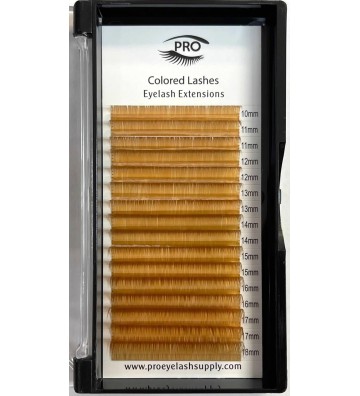 Availability:
10 In Stock
Brown Mink Lashes are soft and light weight. These lashes will dramatically highlight and compliment your client's natural eye color.
16 lines per tray. MIX lengths per tray
Available Colors: Light Brown, Medium Brown 
MIX lengths: 10/11/11/12/12/13/13/14/14/15/15/16/16/17/17/18
* All lashes on this tray are individual lashes.